Cameras & Photography » Cameras - Accessories »

Nikon



Nikon HN-1 Screw-on Hood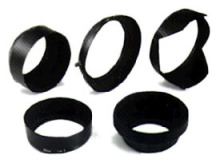 Nikon HN-1 Screw-on Hood
Camcor Item No.
NIK508
Mfg. Part No.
508

Today's Date: August 25, 2019

NIK508 - HN-1 Hood - Screw-on Hood fits 24mm f/2.8 AF Nikkor AIS (62mm)

Lens hoods minimize stray light, helping reduce flare and eliminate "ghost" images; they also protect the lens. Screws into the front of the lens; metal type available for extra strength; rubber type fold back over the lens when not in use.

(cc)

All material ©2018 Camcor, Inc. All Rights Reserved.