Cameras & Photography » Lighting: Portable/Photo/Stage and Studio »

JTL



Photography Lighting JTL Studio Lighting Case 8222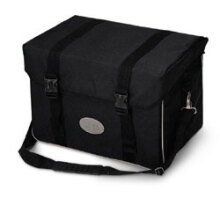 Photography Lighting JTL Studio Lighting Case 8222
Camcor Item No.
JTL8222
Mfg. Part No.
8222

Today's Date: November 22, 2019

The studio light case is perfect for storing fragile equipment such as lights or lenses. It features thick, removable foam-filled dividers that you can rearrange to fit whatever equipment you are storing/transporting. The thick foam padding ensures the safety of your equipment, while external clips secure the fastening, and a wide strap over the bag allows for easy, comfortable transport.

All material ©2018 Camcor, Inc. All Rights Reserved.