Audio » Audio Accessories »

Comprehensive



Comprehensive HD 15 Plug to Plug Computer Adapter HD15P-P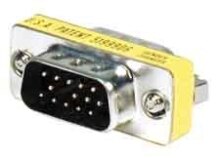 Comprehensive HD 15 Plug to Plug Computer Adapter HD15P-P
Limited Stock - order today!
Camcor Item No.
CVSHD15PP
Mfg. Part No.
HD15P-P

Today's Date: September 15, 2019

Comprehensive manufactures a vast selection of video and audio cables as well as the connectors and adapters required to set up a full collection of home theater or stereo equipment. Comprehensive products represent the huge variety of cables necessary to enhance or complete your audio and video equipment.

(cc)

All material ©2018 Camcor, Inc. All Rights Reserved.