Cameras & Photography » Cameras - Accessories »

Promaster



Promaster Black Contour Strap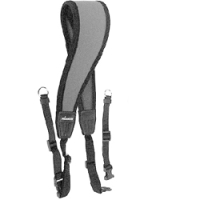 Promaster Black Contour Strap
Camcor Item No.
PRO6548
Mfg. Part No.
6548

Today's Date: September 20, 2019

The PROMASTER Contour Pro Strap provides the ultimate in comfort when carrying your SLR or medium format camera. The rugged neoprene construction reduces fatigue and will give you years of reliable service. Its fully adjustable quick release design makes it easy to attach to your camera.
Features
Deluxe heavyduty neoprene construction for ultimate comfort
Seamed edges for long lasting durability
Fully adjustable with quick release feature
All material ©2018 Camcor, Inc. All Rights Reserved.