Computers & Printers » Batteries Non-Rechargeable »

Promaster



Promaster AA Battery Case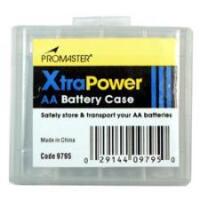 Promaster AA Battery Case
In Stock
Camcor Item No.
345016333
Mfg. Part No.
9795

Today's Date: September 17, 2019

Protect your batteries from unexpected drain or shorting by always storing and carrying them them in a PROMASTER XtraPower AA Battery Case. This case will help to insure that your batteries are protected and ready to serve you when you need them.

(cc)

All material ©2018 Camcor, Inc. All Rights Reserved.