Cameras & Photography » Lighting: Portable/Photo/Stage and Studio »

Smith Victor



Smith Victor Variable Wattage (600-watt) Dimmer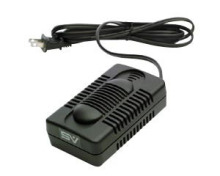 Smith Victor Variable Wattage (600-watt) Dimmer
Camcor Item No.
302085324
Mfg. Part No.
402010

Today's Date: February 21, 2020

Variable wattage dimmer (600-watt) adjusts from zero wattage to full power. For use only with incandescent lamps.

*Not for use with fluorescents.

Simply plug your light into the dimmer and plug the dimmer in an AC outlet. Slide switch to increase or decrease light output. For lights with 2-prong cords.

(cc)

All material ©2018 Camcor, Inc. All Rights Reserved.