Cameras & Photography » Cameras - Filters »

Promaster



Promaster Ultraviolet Filter - 43mm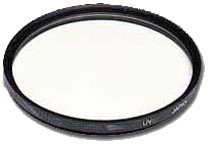 Promaster Ultraviolet Filter - 43mm
Camcor Item No.
PROUV43
Mfg. Part No.
2494

Today's Date: July 9, 2020

The PROMASTER UV filter absorbs the ultraviolet rays which often makes outdoor photographs hazy and indistinct. A muliti-purpose fine-weather filter for color as well as black and white films. Also serves as a permanent lens protector.

(cc)

All material ©2018 Camcor, Inc. All Rights Reserved.