Audio » Audio Accessories »

Speco



Speco T-20 70V - 20W Line Transformer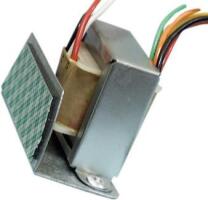 Speco T-20 70V - 20W Line Transformer
Camcor Item No.
531700022
Mfg. Part No.
T-20

Today's Date: May 28, 2020

Speco T-20 70V - 20W Line Transformer

Our 70 volt 20 watt line transformer with multiple taps includes a heavy duty adhesive pad for easy peel, stick and connect to virtually any surface. It offers 5, 10, 15, and 20 watt taps with color coded leads.

(cc)

All material ©2018 Camcor, Inc. All Rights Reserved.