Cameras & Photography » Lighting: Portable/Photo/Stage and Studio »

Promaster



Promaster SystemPRO ReflectaDisc 12" Translucent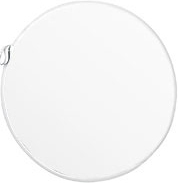 Promaster SystemPRO ReflectaDisc 12" Translucent
Camcor Item No.
345016503
Mfg. Part No.
4326

Today's Date: July 8, 2020

Promaster SystemPRO ReflectaDisc 12" Translucent

PROMASTER SystemPro ReflectaDiscs reflect light to illuminate detail in shadow areas for more dramatic photos. They are available in a variety of sizes and colors. ReflectaDiscs are portable and easy to setup and use.

(cc)

All material ©2018 Camcor, Inc. All Rights Reserved.