Cameras & Photography » Cameras - Lens Accessories »

Promaster



PROMASTER Step Up Ring 62mm - 67mm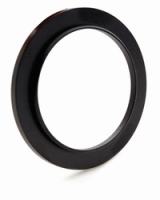 PROMASTER Step Up Ring 62mm - 67mm
Camcor Item No.
345016849
Mfg. Part No.
5075

Today's Date: August 2, 2021

PROMASTER ® Step Up Ring 62mm - 67mm

PROMASTER Stepping Rings are the perfect addition to your collection of photographic gear. Use them with special effects filters and add on lenses to convert a lens with one thread diameter to a filter or conversion lens with another.
??PROMASTER Stepping Rings are precision milled and designed to give you years of reliable service.

(cc)

All material ©2018 Camcor, Inc. All Rights Reserved.