Cameras & Photography » Cameras - Accessories »

Master Products



RPS Dot Line Remote Release for Canon Rebel XT (2 ft.)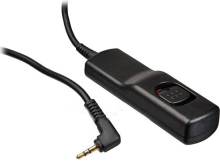 RPS Dot Line Remote Release for Canon Rebel XT (2 ft.)
Camcor Item No.
705000025
Mfg. Part No.
DL-1480

Today's Date: August 14, 2020

RPS Dot Line Remote Release for Canon Rebel XT (2 ft.)

This simple Remote Release from Dot Line works with Canon SLR cameras, including the Canon EOS Elan II/IIE, Elan 7/7E, Digital Rebel/XT, Rebel Ti/2000/G/GII/X/XS, and IX/IX Lite. It features a 2' long cord.
Features
2 ft. Long Cord
All material ©2018 Camcor, Inc. All Rights Reserved.