Cameras & Photography » Cameras - Lens Accessories »

Promaster



ProMaster Professional 40.5mm Lens Cap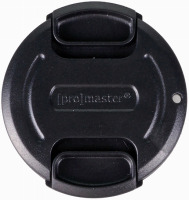 ProMaster Professional 40.5mm Lens Cap
Camcor Item No.
345017845
Mfg. Part No.
1394

Today's Date: September 20, 2020

The Professional Lens Cap is MORE than your everyday lens cap. ProMaster Lens Caps are precision molded for optimum fit and use a center activated locking system that aids in the secure fit of the cap.

The ProMaster Professional Lens Cap is the ideal replacement cap for your valuable lens.

All material ©2018 Camcor, Inc. All Rights Reserved.