Presentation Products » Lamps - Data/Video Projectors »

Eiki



EIKI Repl Lamp f/LC-XT6 *Requires 4*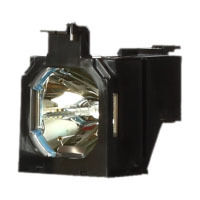 EIKI Repl Lamp f/LC-XT6 *Requires 4*
Usually ships in 1-3 business days
Camcor Item No.
121017615
Mfg. Part No.
610 350 9051

Today's Date: June 5, 2023

Life Expectancy: 3000h

Lamp Warranty: 6 months / 500h (whichever comes first)

(4) used in each projector.
This lamp module includes both the housing and bulb. All versions of this replacement lamp are manufactured to the highest ISO9001 standards to fit and function perfectly in the projector model(s) listed under the Specs tab. Each lamp has undergone quality checks for performance, ignition, voltage, appearance, connections, and run-time by the manufacturer.

All material ©2018 Camcor, Inc. All Rights Reserved.