Computers & Printers » Batteries, Lithium »

Sling



SlingStudio Battery for SlingStudio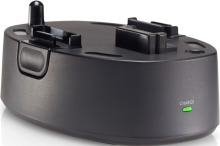 SlingStudio Battery for SlingStudio
Usually ships in 1-3 business days
Camcor Item No.
788000002
Mfg. Part No.
210878

Today's Date: August 11, 2020

Use SlingStudio anywhere without a power cord. With up to 3 hours of battery life, the SlingStudio Battery makes it easier for anyone –from the video lover to the pro – to use SlingStudio on the go.

All material ©2018 Camcor, Inc. All Rights Reserved.