Products for Government and Education

We accept Purchase Orders, Credit Cards, Procurement Cards, Checks, and Wire Transfers
FEID# 56-0818892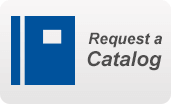 Camcor, Inc. knows how important it is for your department to be highly effective every minute of everyday. Whether it's for audio-visual meetings, presentations, or digital correspondence between departments, we understand the challenges and what it takes to meet them.
Camcor not only offers a 100% guarantee on every item, but if for any reason you are dissatisfied with your product Camcor, Inc. will make sure you get what you need to be satisfied, while guiding you through the process personally. With 15%-25% off of select products you use everyday, getting what you need is never an issue.
Dedicated to serving all of the technological needs of government and educational organizations, Camcor holds Local, State, and Regional Contracts for in demand technology products. Our experienced team is able to understand and anticipate the challenges your departments may encounter and are ready to help you make informed decisions on your technology purchases.
Our goal is to make sure your organization's goals are never in jeopardy. We do that through impeccable customer service and facilitating an excellent experience from start to finish.
We accept Purchase Orders, Credit Cards, Procurement Cards, Checks, and Wire Transfers

FEID# 56-0818892


Contents of all material on these pages are ©1999-2019 Camcor, Inc. All Rights Reserved.