Company Information
Founded in 1949, Camcor has alway s made customer service and satisfaction our number one priority. Camcor strives to do business by the Golden Rule; we treat our customers as we would like to be treated. We want our customers to have a satisfying experience in a friendly and professional atmosphere.
Camcor, Inc. offers thousands of audio-visual, photographic, digital imaging, and technology solutions. Our experience and stability allow us to provide outstanding customer service and technical know-how. In addition, our associates receive ongoing training and manufacturer support, which allow us to stay updated on fast changing products and technology. We are happy to assist and educate customers on the solutions we provide. We work closely with manufacturer and supplier partners to ensure we present the best solutions, value, and quick delivery to our customers.
Our desire is to make lifelong customers and friends. We have been in business for over 60 years and we invite you to experience the Camcor, Inc. difference!
Call us at 800-868-2462 or email us at info@camcor.com.

Company Location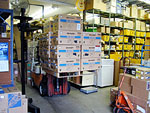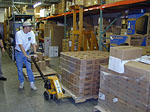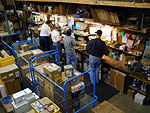 All of our facilities are positioned to provide the best possible support and service to our customers.
Camcor, Inc. is headquartered in Burlington NC. In addition, Camcor, Inc. has sales representatives throughout the US to provide product demonstrations and local support.
Headquarters & Sales Office:

Camcor, Inc.
PO Box 1899
2273 South Church Street
Burlington, NC, USA 27215

Weekdays: 8:30am - 5:00pm EST
Saturday and Sunday: Closed

Photographic Store :

2273 South Church Street
Burlington , North Carolina
Phone: 336-228-0251
800-868-2462
Fax: 336-222-8011

Tuesday through Saturday: 9:30AM - 6:00PM EST
Sunday and Monday: Closed

Central Warehouse:

Warehouse & Logistics Center
1212 Belmont Street
Burlington, NC 27215
Doing Business Since 1949

Contents of all material on these pages are ©1999-2019 Camcor, Inc. All Rights Reserved.